FLAG

|
SBTi

|
EMISSIONS TARGETS

|
GHG PROTOCOL
As of May 2023, any company that calculates its emissions is required by GHG Protocol to include emissions from Forest Land & Agriculture sectors in its inventory, regardless of their significance.
What is FLAG emissions/removals?
These are emissions/removals from Forests, Land, and Agriculture and are relevant to any company whether purchasing any land-based products or as their direct land emissions.
Why FLAG is important?
Globally FLAG represents about 22% of net anthropogenic GHG emissions in tonnes of CO₂ equivalent (~13 GtCO₂-e per year), with about half from agriculture and half from land use, land-use change, and forestry (LULUCF) (IPCC, 2022).
Key dates to remember:
As of when? Companies without an existing submitted target cannot submit a target without the inclusion of FLAG emissions into their inventory.
Companies with validated SBTs have till the end of 2024 (if their target has been validated after 1st Jan 2020) to recalculate their targets considering the inclusion of FLAG.
Companies with validated SBTs have till the end of 2023 (if their target has been validated before 1st Jan 2020) to recalculate their targets considering the inclusion of FLAG.
Based on the survey developed by WRI in 2019 to assess the demand for Land sector guidance, findings showed:
1) There was strong demand across survey respondents for guidance,
2) Few companies currently account for land sector emissions and removals, even when relevant,
3) Lack of guidance was the most common reason respondents cited for why they were not accounting for activities, where such activities were relevant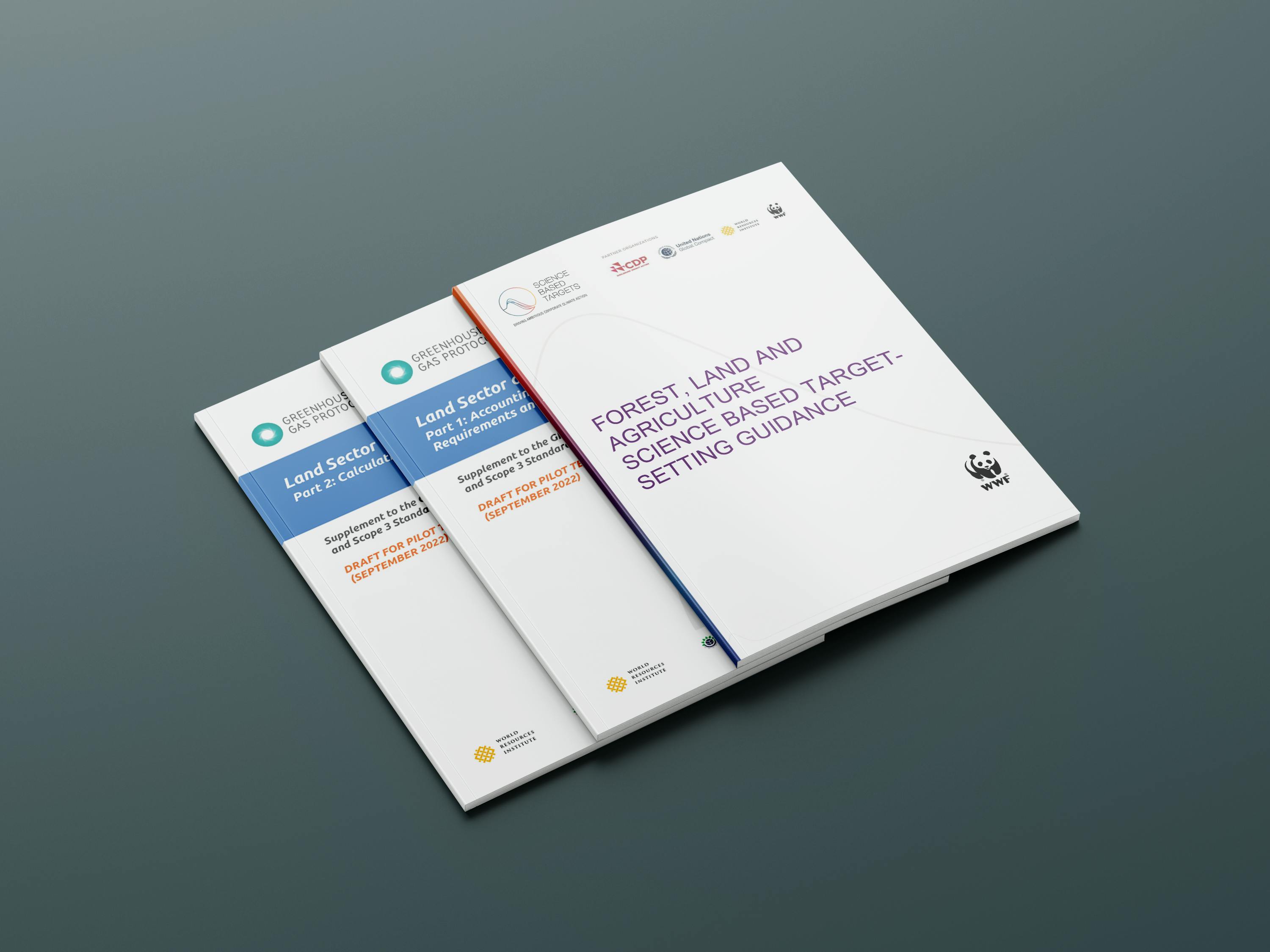 Which companies need to set a FLAG target?
The SBTi requires companies to set a FLAG target when they meet either of the following two criteria:
a) The company falls within the below FLAG-designated sectors:
Forest and Paper Products–Forestry, Timber, Pulp and Paper, Rubber.
Food Production–Agricultural Production.
Food Production–Animal Source.
Food and Beverage Processing.
Food and Staples Retailing.
Tobacco.
b) The company is in any other sector with FLAG-related emissions totalling 20% or more of overall emissions across scopes.
In addition to the GHG accounting of land-related GHG emissions, the SBTi requires the inclusion of no-deforestation commitments with a target date of 2025.
Key points to consider:
Companies must keep FLAG and energy/industry (non-FLAG) targets and accounting separate. FLAG-relevant emissions and removals include those related to agriculture (to farm gate, excluding processing), LUC, and land management, including forestry (to yard, excluding processing).
For companies with FLAG emissions below the 20% threshold that choose not to set a separate FLAG target, FLAG emissions must be accounted for separately and included in the traditional target. Removals may not be used in this case.
If a company falls under a FLAG-designated sector (e.g., food and beverage processing) but has no or only limited (less than 5%) GHG emissions associated with land and agriculture, the company does not need to set a FLAG target but shall include those FLAG-related emissions in the overall target boundary and account for them with energy/industry (non-FLAG) targets. No FLAG removals can be included in a target if it is not a FLAG target.
Small and medium-sized enterprises (SMEs) are not required to set FLAG targets.
What are the 11 available commodities for Intensity pathways?
Beef, Chicken, Dairy, Leather, Maize, Palm oil, Pork, Rice, Soy, Wheat, and Timber & Wood fiber


What are the upcoming commodities in the future?
Aquaculture, Barley, Cocoa, Coffee, Cotton, Perennial crops, Rubber, Sheep/Lamb/Goat and Wool, Sugar/Sugarcane, and Sunflower.