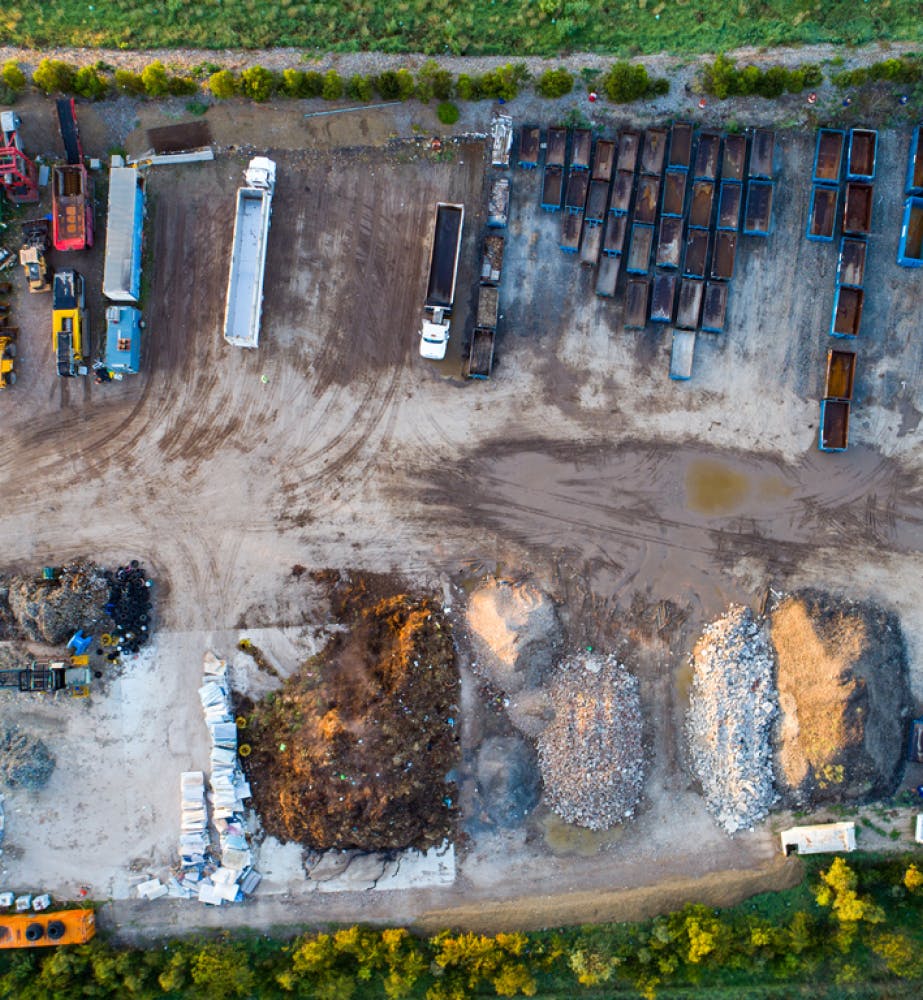 Investigating Opportunities for a Multi-Faceted Circular Economy
Client
Illawarra Shoalhaven Joint Organisation (ISJO)
Services
Lifecylce Thinking
Materials & Resource Optimisation
The Challenge
We appreciate that building a successful regional circular economy is multi-faceted. It relies on government and industry partners to work collaboratively. The ISJO was seeking to investigate regional waste flows and supply chains in potential markets for materials that are currently being wasted and seeking diversion alternatives for waste currently going to landfill. This Circular Economy Investigation is Stage One of Two, with Stage Two facilitating the implementation of identified opportunities.
The ISJO engaged Edge to provide Circular Economy services to identify local, viable market opportunities and to maximise/retain the value gained from resources by recirculating them within the local economy.
Stakeholder Engagement

Material and Waste Flow Analysis

Cost-Benefit Analysis and Identifying Opportunities

Strategy Development
Stakeholder Engagement
Material and Waste Flow Analysis
Cost-Benefit Analysis and Identifying Opportunities
Strategy Development
The project is designed to establish ISJO as leaders in the transition of regions to a circular economy while achieving the regions' strategic objectives.
Edge's proposed solution drew on a combination of research, analysis, stakeholder engagement and best practice case studies to understand and identify feasible opportunities to improve circularity in the region:
Data analysis and stakeholder engagement to quantify material and waste flows
Research and assessment of the most feasible and attractive options
Engaging with internal and external stakeholders to develop solutions
Understanding the costs, benefits and trade-offs of circular economy opportunities
Industry engagement and strategy development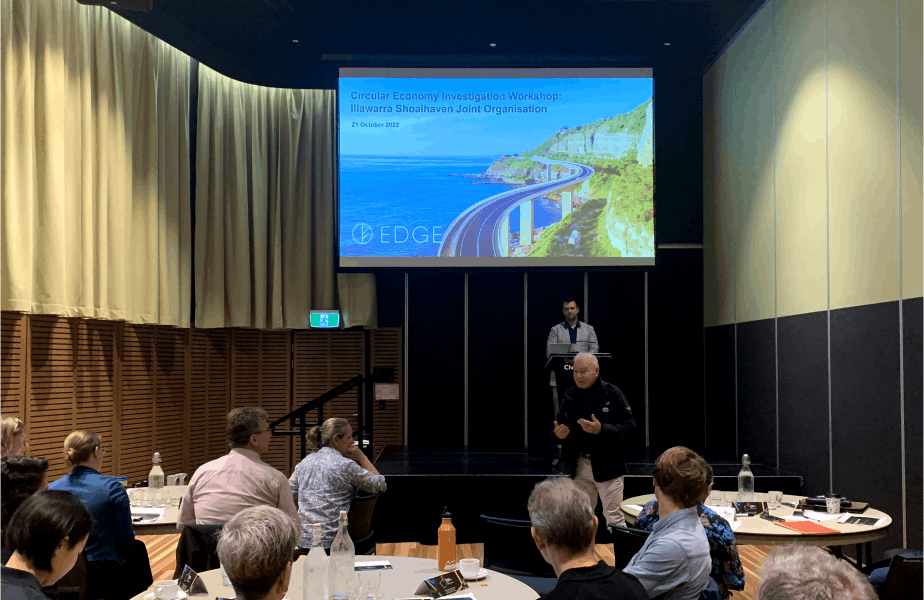 The Result
The study provided ISJO with insights on materials, stakeholders, best practice, opportunities, and impacts within the Illawarra Shoalhaven region. The team highlighted the key opportunities (with high feasibility) to implement over the next one to five years as part of Stage Two.
The following key insights/opportunities were identified:
A combination of enabling opportunities to support circularity, as well as technical opportunities to expand and elevate circular outcomes were explored.
There is an opportunity for state governments to support councils through legislation for the commercial and industrial sector.
Resource Recovery Orders and Exemptions (RRO&E) can create barriers for industrial ecology and material recirculation.
State governments to provide leadership and/or guidance to councils on embedding circular practices (e.g. guidelines for recycled content, procurement guidelines, etc.)
Legislation/guidance is required to support higher order outcomes (e.g. repair of e-products).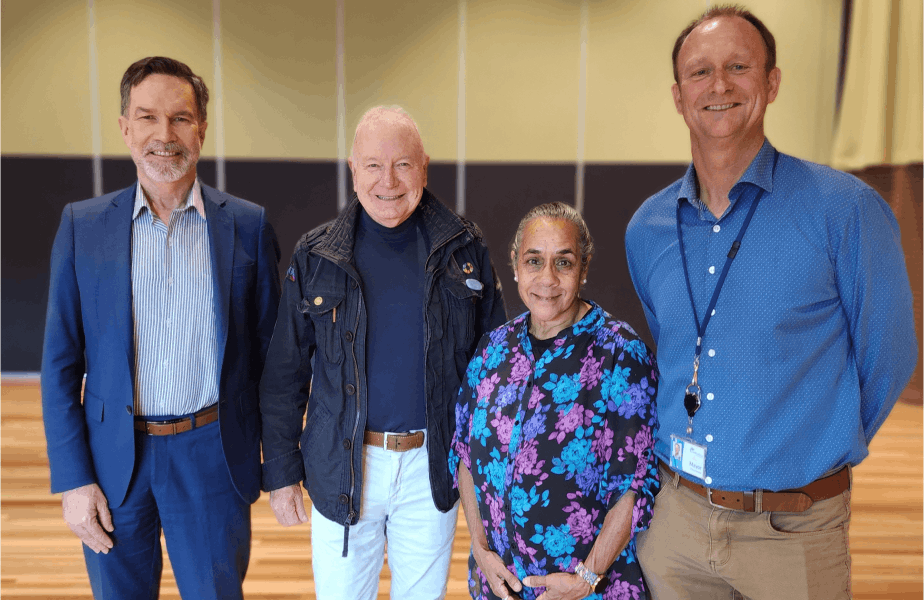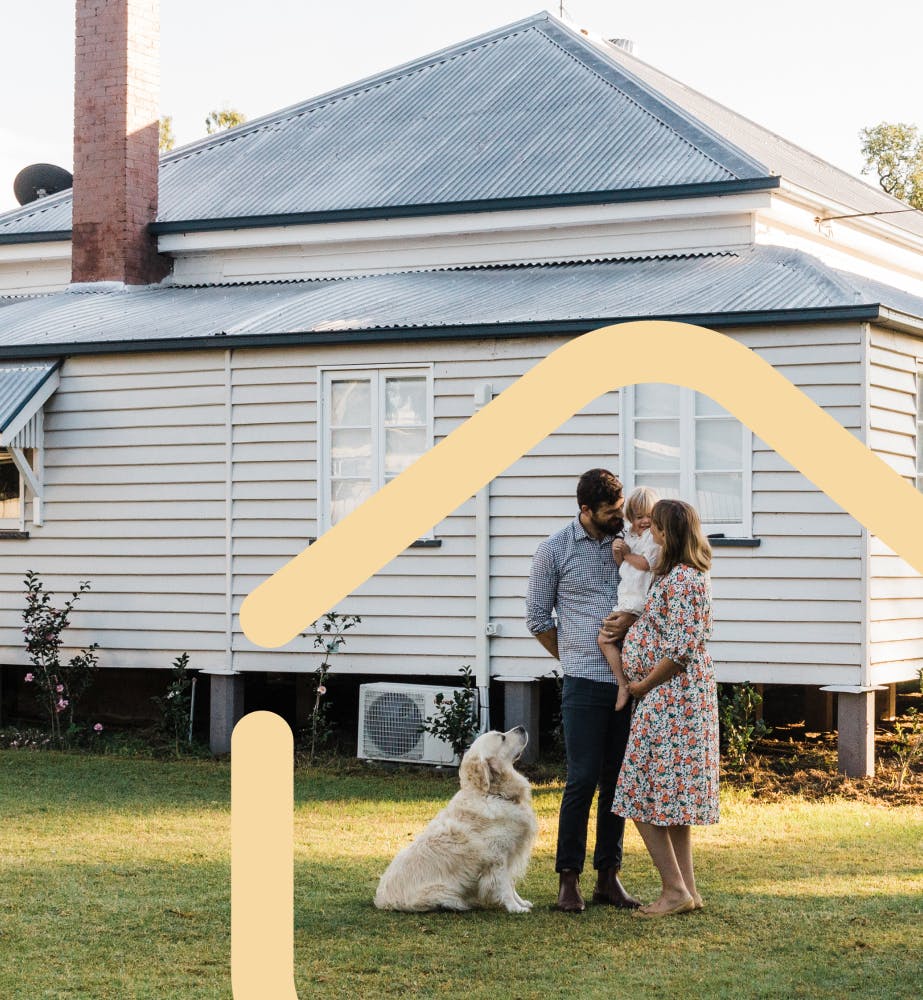 The Canberra Region Joint Organisation (CRJO) asked Edge to help them develop a toolkit for homeowners, councils and industry to retrofit existing housing stock,...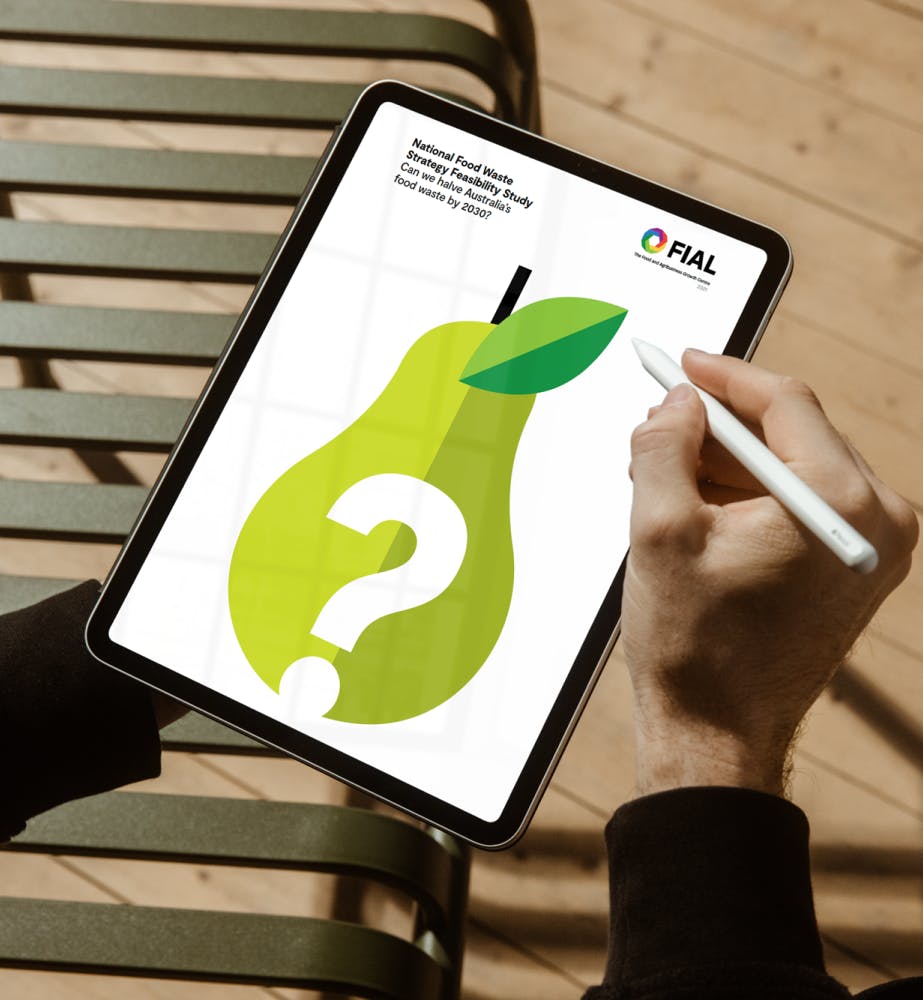 A consortium led by Edge was commissioned by Food Innovation Australia Limited (FIAL) to provide more granularity on the feasibility...