Built Environment
We exist to accelerate the transition to a sustainable built environment. We integrate key sustainability services across Buildings and Precincts, Infrastructure and Liveable Cities to tackle the built environment's biggest challenges and improve the way our buildings, infrastructure, and cities interact with ecosystems, supply chains, and communities. 
From individual assets to entire portfolios and industry-wide transformation, we work wherever we can affect positive change. We address sustainability across the entire asset lifecycle, from planning and design through to operations and deconstruction. We work with developers, asset owners, manufacturers, builders, government and industry bodies to ensure a collective effort towards achieving sustainable industry outcomes. 
The built environment's impact on nature and people is significant, including contributing 40% of global green house gas emissions (World Business Council For Sustainable Development).

We must rapidly transform the way our buildings, infrastructure and cities interact with our ecosystems, supply chains and communities.
Edge has the technical and strategic built environment sustainability skills to help clients (big and small) plan, design, construct and operate sustainable assets, portfolios and supply chains and help create industry change.

We help our clients and the wider industry to achieve greater sustainability and resilience across their assets, portfolios, organisations and supply chains. 

We deliver sustainability services for built environment clients from developers to asset owners, manufacturers, builders, asset managers, government agencies and industry bodies.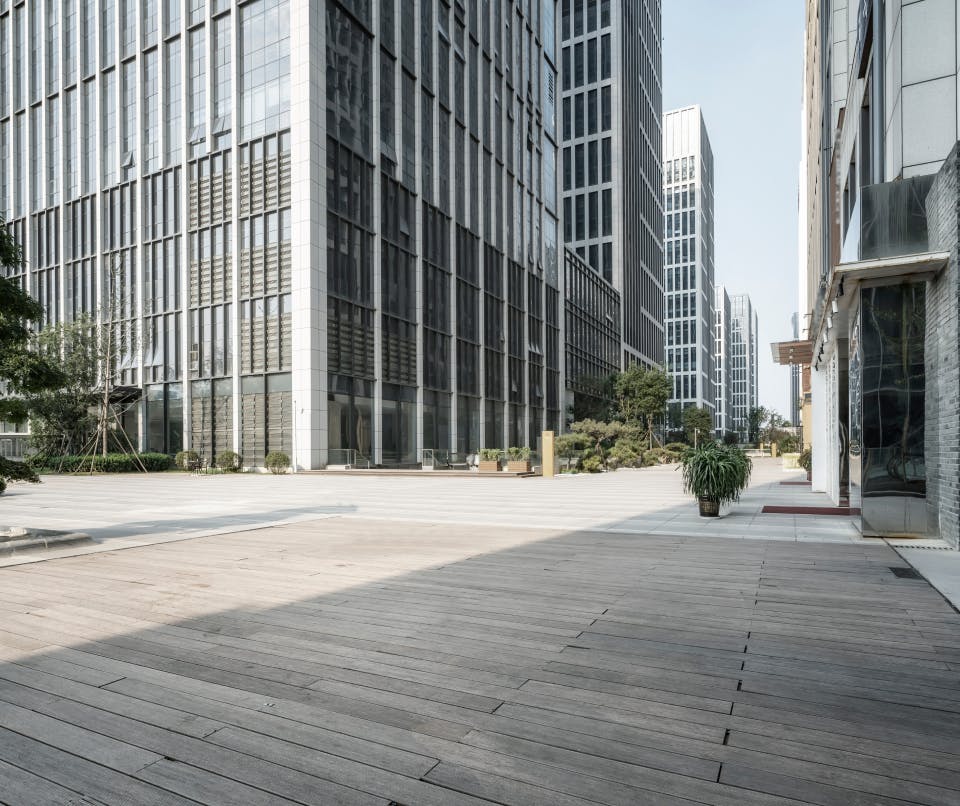 Sustainable Buildings and Precincts

ESD advisory
Building modelling, Life Cycle Assessment, EMS, microclimate analysis
Ratings feasibility, advisory & delivery support (Green Star, NABERS, GRESB)
Sustainable fitouts & upgrades
Company and portfolio ESG strategy
Decarbonisation roadmaps and strategies (asset, portfolio)
Circular economy advisory
Climate risk assessment & adaptation
Sustainable procurement advisory
Industry transformation

ESD advisory
Building modelling, Life Cycle Assessment, EMS, microclimate analysis
Ratings feasibility, advisory & delivery support (Green Star, NABERS, GRESB)
Sustainable fitouts & upgrades
Company and portfolio ESG strategy
Decarbonisation roadmaps and strategies (asset, portfolio)
Circular economy advisory
Climate risk assessment & adaptation
Sustainable procurement advisory
Industry transformation

Sustainable Infrastructure

Company and portfolio ESG strategy
Infrastructure modelling, Life Cycle Assessment
ISC ratings feasibility, advisory & delivery support
ISP peer reviews
Sustainability upgrades
Deconstruction
Climate risk assessment & adaptation
Circular economy advisory
Sustainable procurement advisory
Industry transformation

Company and portfolio ESG strategy
Infrastructure modelling, Life Cycle Assessment
ISC ratings feasibility, advisory & delivery support
ISP peer reviews
Sustainability upgrades
Deconstruction
Climate risk assessment & adaptation
Circular economy advisory
Sustainable procurement advisory
Industry transformation

Liveable Cities

Urban greening and Urban forestry assessment, strategies, management plans
Canopy cover modelling and planting prioritisation
Urban heat mapping, modelling and mitigation advisory
Urban nature and biodiversity assessment, strategies, management plans (project, portfolio)
Urban ecological valuations
Baseline ecological assessments and monitoring
Tree ecosystem services valuations
Community engagement and training

Urban greening and Urban forestry assessment, strategies, management plans
Canopy cover modelling and planting prioritisation
Urban heat mapping, modelling and mitigation advisory
Urban nature and biodiversity assessment, strategies, management plans (project, portfolio)
Urban ecological valuations
Baseline ecological assessments and monitoring
Tree ecosystem services valuations
Community engagement and training

Ratings and Certifications  

Green Star ratings feasibility, advisory & delivery support
ISC ratings feasibility, advisory & delivery support
ISC training and verification
ISP credit reviews
NABERS (Energy, Water, Waste)
GRESB advisory & support
Strategy optimisation and key credits

Green Star ratings feasibility, advisory & delivery support
ISC ratings feasibility, advisory & delivery support
ISC training and verification
ISP credit reviews
NABERS (Energy, Water, Waste)
GRESB advisory & support
Strategy optimisation and key credits
Sustainable Buildings and Precincts
ESD advisory
Building modelling, Life Cycle Assessment, EMS, microclimate analysis
Ratings feasibility, advisory & delivery support (Green Star, NABERS, GRESB)
Sustainable fitouts & upgrades
Company and portfolio ESG strategy
Decarbonisation roadmaps and strategies (asset, portfolio)
Circular economy advisory
Climate risk assessment & adaptation
Sustainable procurement advisory
Industry transformation
Sustainable Infrastructure
Company and portfolio ESG strategy
Infrastructure modelling, Life Cycle Assessment
ISC ratings feasibility, advisory & delivery support
ISP peer reviews
Sustainability upgrades
Deconstruction
Climate risk assessment & adaptation
Circular economy advisory
Sustainable procurement advisory
Industry transformation
Liveable Cities
Urban greening and Urban forestry assessment, strategies, management plans
Canopy cover modelling and planting prioritisation
Urban heat mapping, modelling and mitigation advisory
Urban nature and biodiversity assessment, strategies, management plans (project, portfolio)
Urban ecological valuations
Baseline ecological assessments and monitoring
Tree ecosystem services valuations
Community engagement and training
Ratings and Certifications  
Green Star ratings feasibility, advisory & delivery support
ISC ratings feasibility, advisory & delivery support
ISC training and verification
ISP credit reviews
NABERS (Energy, Water, Waste)
GRESB advisory & support
Strategy optimisation and key credits